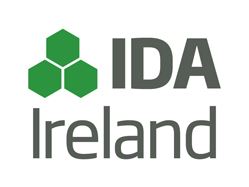 IDA Ireland(アイルランド政府産業開発庁)では3年の契約でスタッフをを募集しております。
年収:1000万円~1300万円
社会保険完備(厚生年金・健康保険・労災保険)
雇用形態:契約社員(期間:3年)
応募締切:9月19日(月)
詳細な応募要項は以下の通りです。
Founded in 1949, IDA Ireland is the Irish Government's inward investment agency, responsible for the promotion and attraction of Foreign Direct Investment (FDI) into Ireland. IDA Ireland partners with global multi-national companies (MNCs) that are looking for a European location to conduct international operations. Ireland is home to leading MNCs such as, Facebook, Google, Amazon, Pfizer, MSD, Boston Scientific, Citibank, Barclays, Stripe and many more.
IDA Ireland opened its Tokyo office in 1974 and has an established team which works with some of Japan's top companies. Ireland is already home to 38 Japanese companies engaging in international business and employing over 7000 people. These include some of Japan's largest and best-known global companies such as Takeda, Astellas, Nipro, Otsuka, AlpsAlpine, Nikon, Recruit, SMBC, Mitsubishi and many more. IDA has a smaller presence in South Korea (Korea) and there are currently 4 South Korean (Korean) companies in Ireland employing circa 350 people, including SK Biotek, Doosan and KDB Bank.
The Sales & Marketing team in Japan & Korea is part of the wider Asia Pacific team and play an important role in IDA's global operations and are responsible for driving new business opportunities from the market. This new position will focus primarily on new name business development in the Technology and Emerging / Fast Growth companies' space across the Japanese market and in all sectors in the Korean market. In addition, the position will manage a growing a portfolio of existing clients across both markets. The position will be based in the IDA office in Tokyo with a work focus split between the two countries of circa 2/3 for Japan and 1/3 for Korea. This position will be offered on a contract basis for a period of three years.
This exciting and challenging role is an opportunity for an enthusiastic and self-motivated executive to make a significant contribution to Ireland's economic development, and to work closely with C-Level Executives in some of the world's most important and progressive companies.
Job Purpose:
The successful candidate will be responsible for the targeting and delivery of investments from Japan & Korea, working closely with the Global Markets team in Ireland & aligned to IDA Ireland's strategy "Driving Recovery and Sustainable Growth 2021 – 2024". The successful candidate will be responsible for engaging with target clients, generating site visits, coordinating marketing trips, and events, and the delivery of defined targets. They will also be responsible for delivering successful marketing visits by senior Irish political visitors and Dublin based IDA colleagues. The successful candidate will report into the country manager in Tokyo, Japan.
Essential Experience & Competencies Sought
Relevant experience and a successful track record in business development
Good understanding and familiarity of Ireland
Good understanding of business practices, culture and etiquette in Japan and Korea
Fluency in English and Japanese, knowledge of Korean is desirable
Knowledge of the Japanese tech/high growth sectors
Knowledge of key Korean sectors
Required permit and permissions to live and work in Japan.
Valid Passport as travel to Korea, Ireland will be required
Key Tasks:
In line with the targets and objectives set out in IDA Strategy, the key tasks are as follows:
To identify, target and meet New Name target companies with the potential to invest in Ireland and win investments aligned with the organization's global, territorial, and regional strategies.
To build a strong pipeline of future investments from Japan and Korea.
To gain access to and engage with senior executives of selected target companies and persuade them to consider Ireland as an investment location.
To demonstrate solid sectorial and deep domain knowledge with the ability to clearly articulate Ireland's value propositions.
To work with the Asian and Growth Markets' Team to develop appropriate and relevant marketing and value propositions for the Japanese and Korean marketplaces.
To secure commitments by companies to site visit Ireland; help prepare appropriate itineraries and assist with the commercial assessment and post approval implementation.
To support marketing visits to the territory by IDA colleagues and senior Irish political visitors.
To ensure dignity, respect and equality are applied within and outside the Organisation and that a work life balance is supported as much as possible in the workplace.
Ensure that IDA's values of People, Professionalism, Passion for Performance and Public Service are upheld at all times.
To ensure that continuous learning and development is undertaken through informal and formal learning and participation in the Performance Management and Development Review Process.
To demonstrate flexibility in undertaking additional tasks as may be assigned.
Additional Considerations
Highly developed communication skills, with the ability to deliver complex presentations in both1-to-1 high level and 1-to-many settings.
Strong commercial acumen with a demonstrated understanding of strategic selling.
Ability to be able to network effectively, build relationships and rapport with clients
Ability to work well under pressure, flexibly and independently on own initiative.
3rd level business/sector related qualification, to a minimum of degree standard and/or relevant business experience.
Familiarity around social media/digital marketing is desirable.
How to apply
Send your resume with a cover letter to idatokyo@ida.ie
Please quote Job reference number 2022-50 on all correspondence
Only shortlisted candidates will be contacted for an interview.